Our team is based in Brisbane and has successfully delivered projects across South East Queensland and throughout Australia.
Our reliability, programme management skills, accessibility to our senior staff, and ability to deliver on time, is second to none.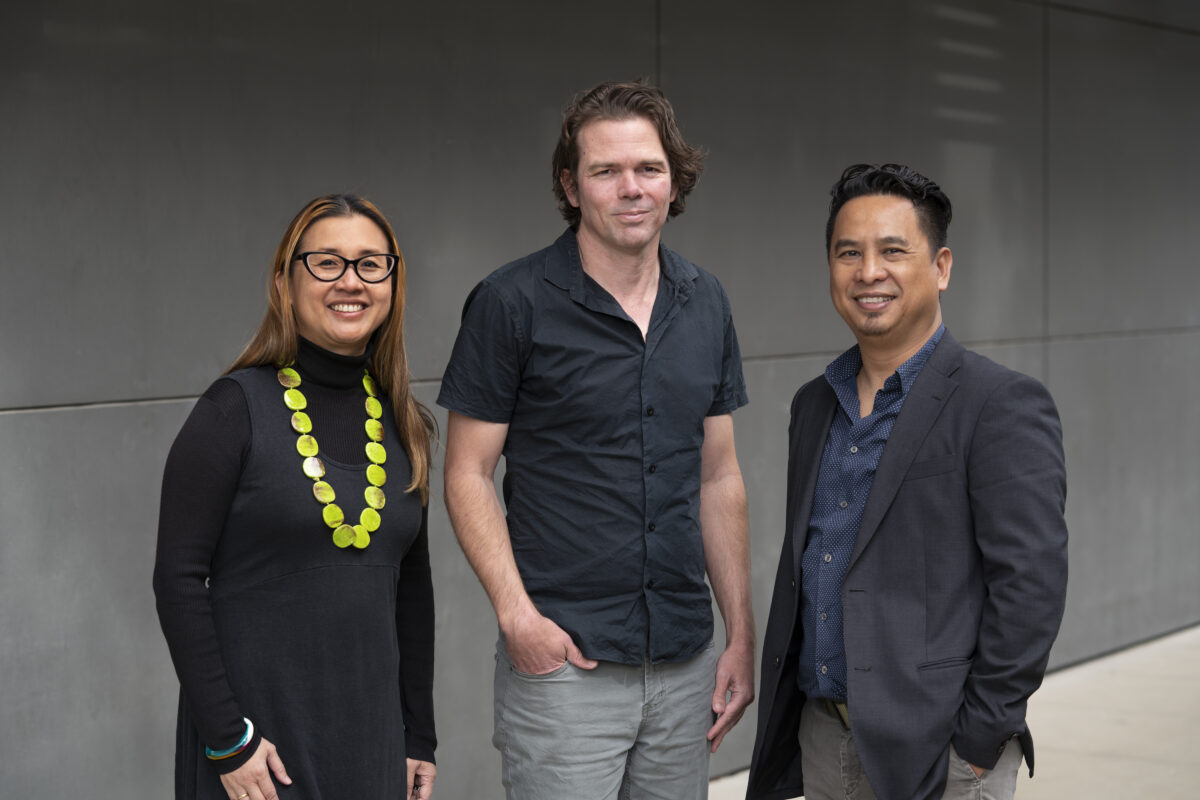 Leadership
Directors Hieu Nguyen and Charmaine Kai have decades of experience. Together, they lead a talented team of project architects and architectural technical support staff.
Our clients work directly with our Directors and experienced senior staff on all projects.
Name
Position
Winner of 2023 Client Choice Awards – Best Architecture Firm
The Client Choice Awards recognise best practice in the professional services sector and are based on client feedback for professional services firms in Australia and New Zealand.
Our Clients Most Valued
As Winner of the Best Architecture Firm and Finalist of the Best Built and Natural Environment Consulting Firm, our clients told us they most valued:
Our knowledge of their operations and technical requirements
Design and problem-solving skills
Communication, explanation, support and guidance throughout the project
Approachability when they ask for advice, and
Flexibility to work with their business operations.
Capability
8i Architects delivers architectural services in line with your individual needs, under both Design & Construct and Traditional procurement methods.
For more than 17 years, 8i Architects has delivered projects on time and on budget, ranging in scale from $1 million to $110 million.
Delivery
Principal Consultancy Services
Masterplanning
Detailed Brief Investigations
Detailed Site Investigations
Workplace Design Reviews
Stakeholder Consultations
Interior Design
Lump Sum Contract Documentation
Design and Construct Contract Documentation
Marketing Plans
Project Management Services
3D Revit and Enscape Models
Defects Liability Period Management
Post Occupancy Evaluations
Experience
Projects up to $110 million
Education facilities up to $110 million, including entire new school campus
Specialist technical facilities up to $70 million
Specialist government facilities up to $70 million
Healthcare and IVF facilities up to $50 million
Advanced Manufacturing and Processing facilities up to $70 million
Commercial, retail and office developments
Age care facilities
Retail fitouts
Office fitouts
Government fitouts
Interior Design
Multi-residential and mixed-use developments
Benefits
Supporting your business's or organisation's strategy and vision
Reviewing your workflow
Improving your workflow efficiency as needed
Client List
We've built strong, lasting relationships with our clients across the education, healthcare, government and specialty project sectors.
Queensland Government Department of Education
Queensland Government Department of State Development
Queensland Government Department of Justice and Attorney-General
QBuild
Moreton Bay Regional Council
NSW TAFE
Queensland Fertility Group
IVF Australia
Melbourne IVF
The Fertility Centre
Virtus Health
Virtus Diagnostics
Cornerstone Healthcare Properties
Queensland X-Ray
FK Gardner and Sons
St Hilliers
Built
Cockram Constructions
Quandamooka Yoolooburrabee Aboriginal Corporation (QYAC)
Memberships & Affiliations
We're leading advocates for architecture and design amongst industry associations and enjoy a long standing affiliation with the Association of Consulting Architects. Directors Charmaine and Hieu also regularly contribute to the education of architectural students.
Association of Consulting Architects Qld/NT – Treasurer and Education Committee Member
Australian Institute of Architects – A+ Practice – FRAIA
Board of Architects of Queensland – Examiner
NSW Architects Registration Board
Architects Registration Board of Victoria
Northern Territory Architects Board
Australian Health Design Council
Learning Environments Australasia
Fertility Society of Australia and New Zealand
University of Queensland – guest critic
Queensland University of Technology – guest critic