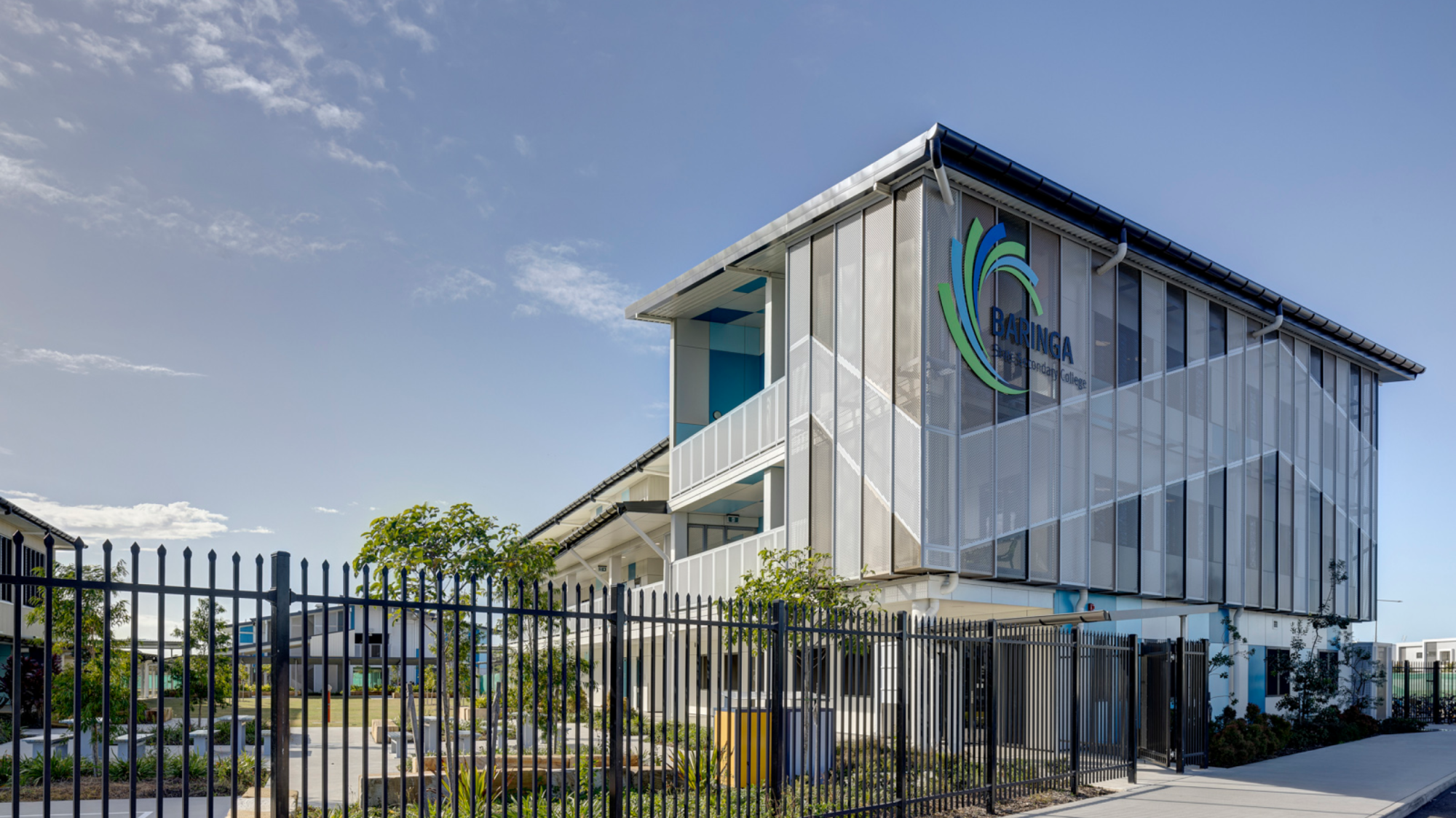 Baringa State Secondary College
Designing and delivering an entire new school
This project brings a high quality education facility to the Sunshine Coast community.
8i Architects was engaged by FKG Group to design and document the first stage of a brand new $127 million school campus in Baringa for the Queensland Department of Education.
The campus comprises six new buildings including an Administration and Resources Library, General Learning Areas, Multipurpose Hall with full size Futsal court, Science Labs, Manual Arts Workshops, Lecture Theatre, Canteen & Amenities, Music Classrooms, Gym/Kinesiology Centre, Multi-Storey General Learning Building, Food Studies and future commercial teaching kitchen. The project also included the provision of extensive ovals with areas for track and field events, a student drop-off, visitor and staff car parking, covered entry and walkways.
8i Architects' extensive expertise in delivering halls, classrooms, manual arts, lecture theatres and commercial teaching kitchens improved upon FKG's original tender design. As a result, FKG was able to indicate areas of improvement and potential cost savings in their tender submission. Our design also seamlessly integrates passive design techniques and sunshading to minimise unwanted heat gain and provide natural ventilation where possible.
The timeframe for this project was urgent for this particular FKG team, as they had won the Design and Construct contract for three new school campuses due to commence construction at the same time. This FKG team wanted to be the first school project to deliver tender documents, so they could engage their preferred sub-contractors. 8i Architects met and exceeded FKG's delivery documentation expectations.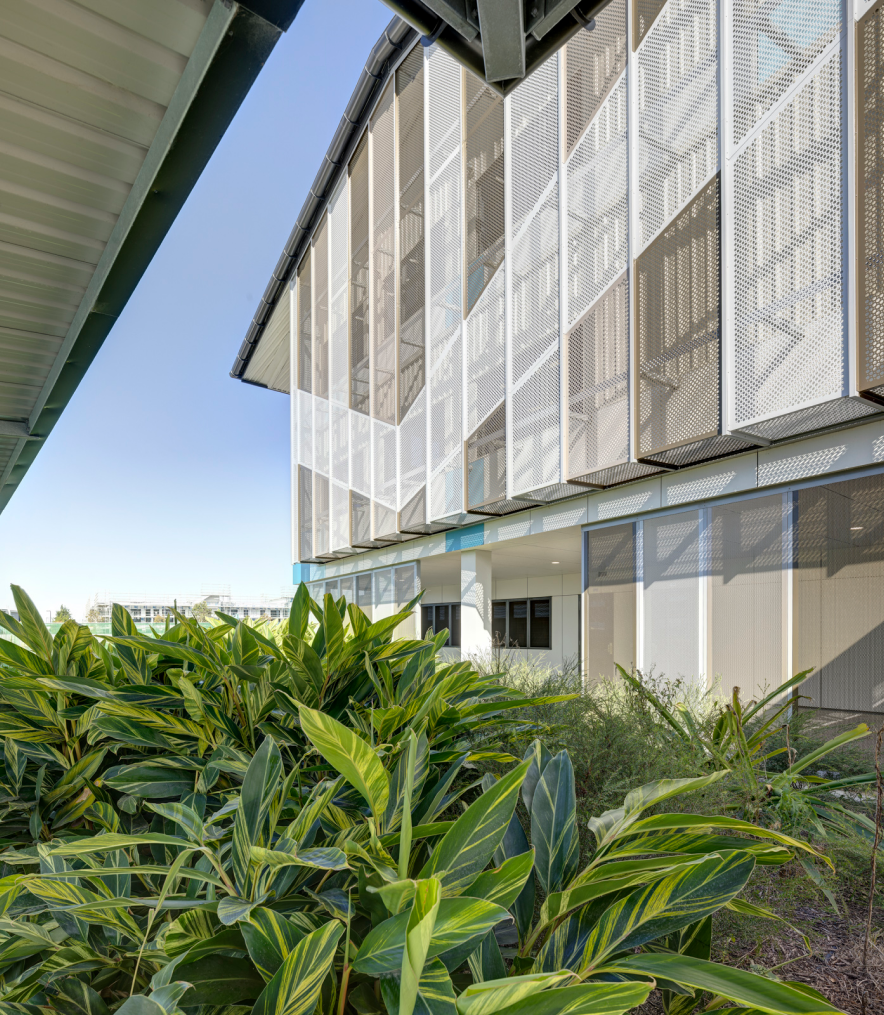 ↑
Learning areas are connected to greenery and nature.
The team from 8i have been a pleasure to work with over the past seven years. They are talented and committed professionals who always go the extra mile to achieve a superior outcome, even when working with difficult stakeholders. Highly recommended and looking forward to working with them on future projects.
Ken Walker
Principal Project Co-ordinator, Department of Education Queensland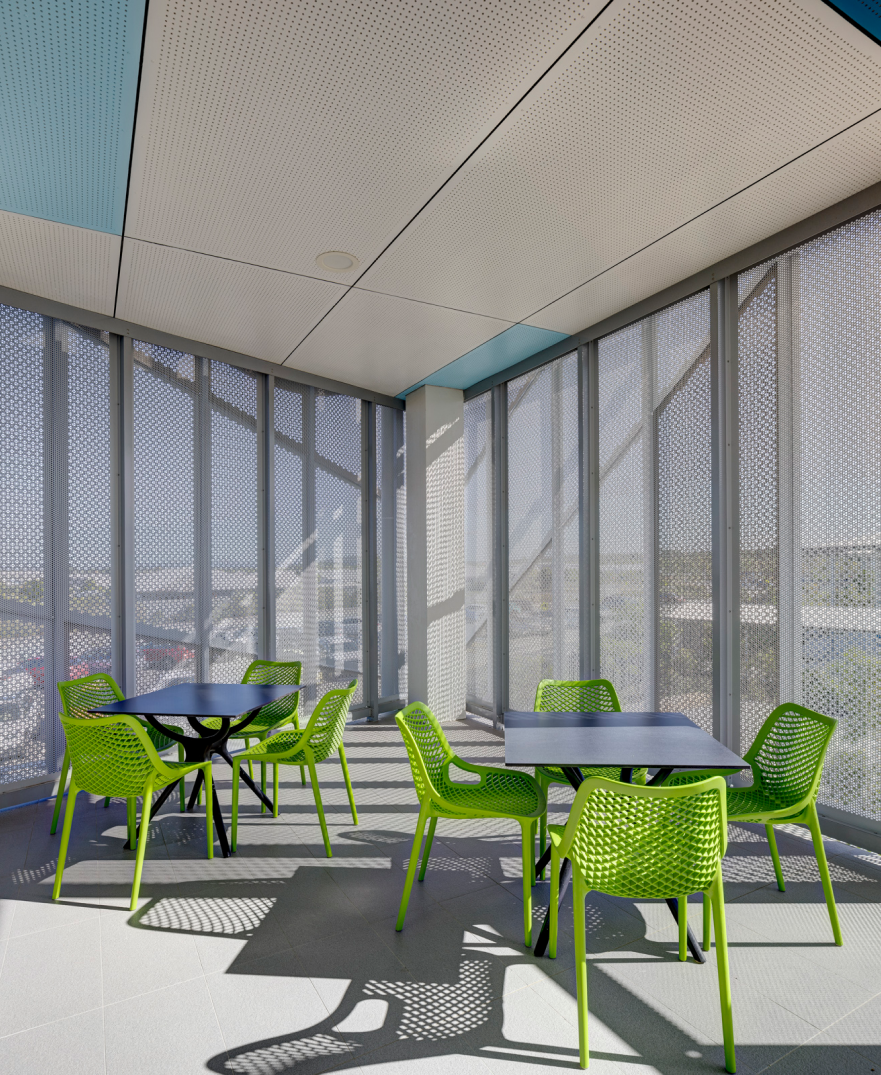 ↑
The design capitalises on views to the School's surroundings.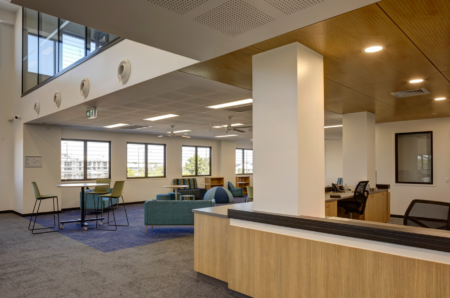 ↑
Flexible spaces provide options for individual and group learning.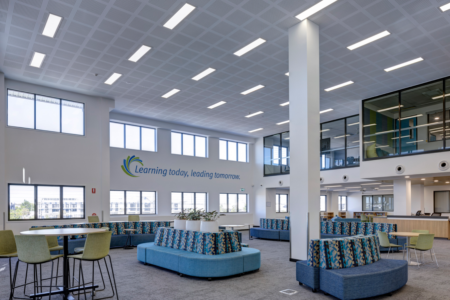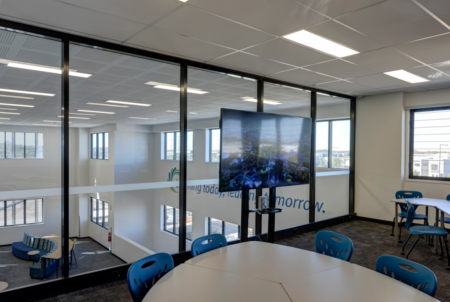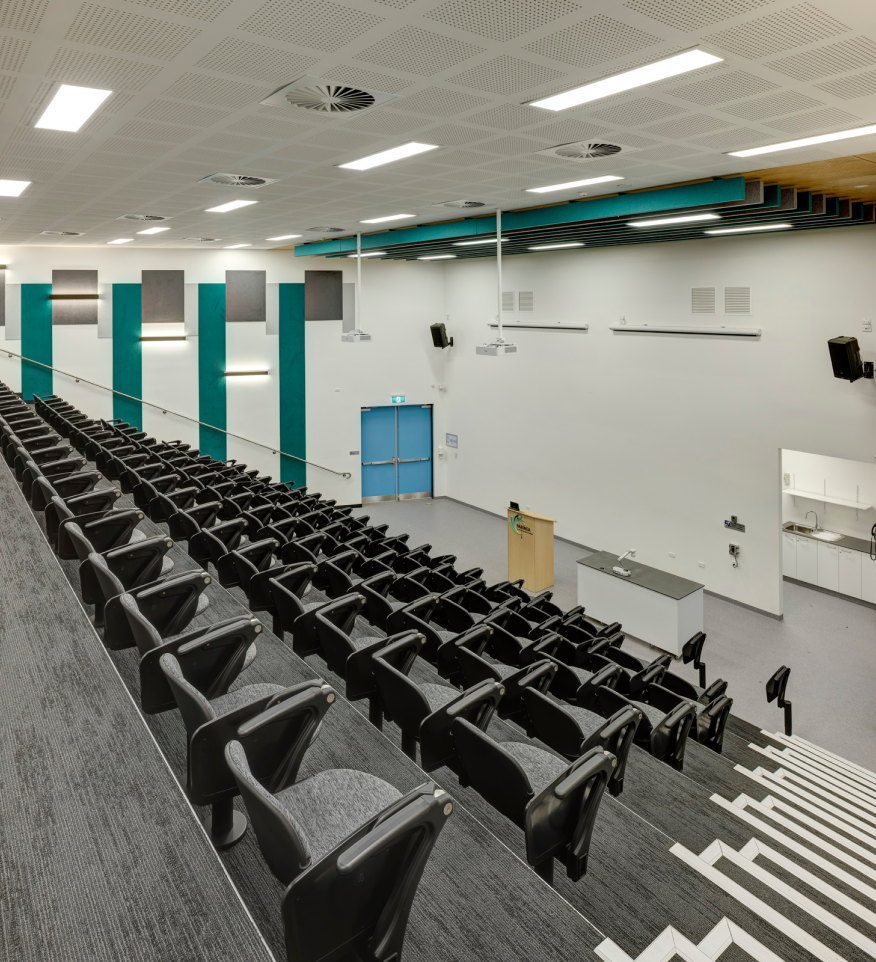 ↑
The lecture theatre provides ample seating for students and staff in a university-like setting.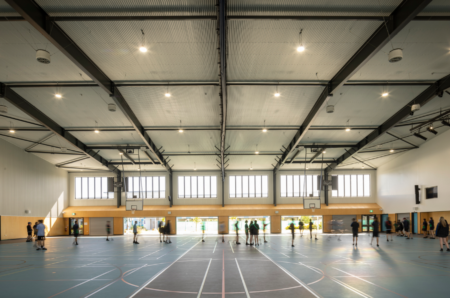 ↑
An indoor sports centre supports physical education and sporting activities.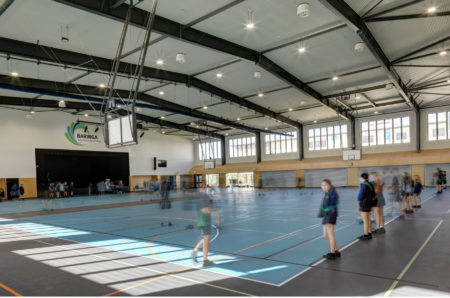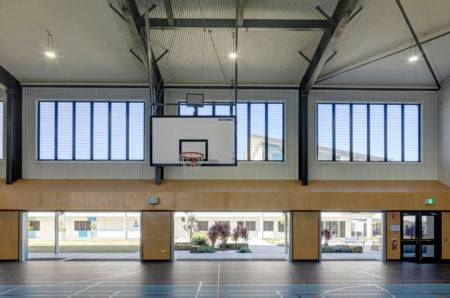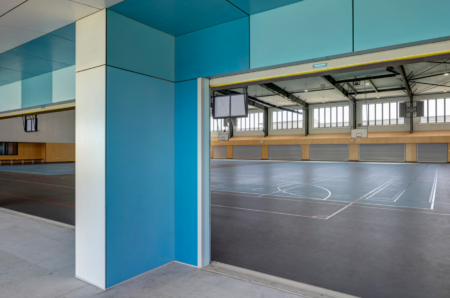 I have worked with the core team at 8i for several years now. 8i have demonstrated an efficient approach to their work, have managed to deliver in the timeframe required while still maintaining a diligent performance and attention to detail. I have always been satisfied with their work and look forward to working with them in the future.
Eugen Tarau,

Lead Design Manager, FKG Group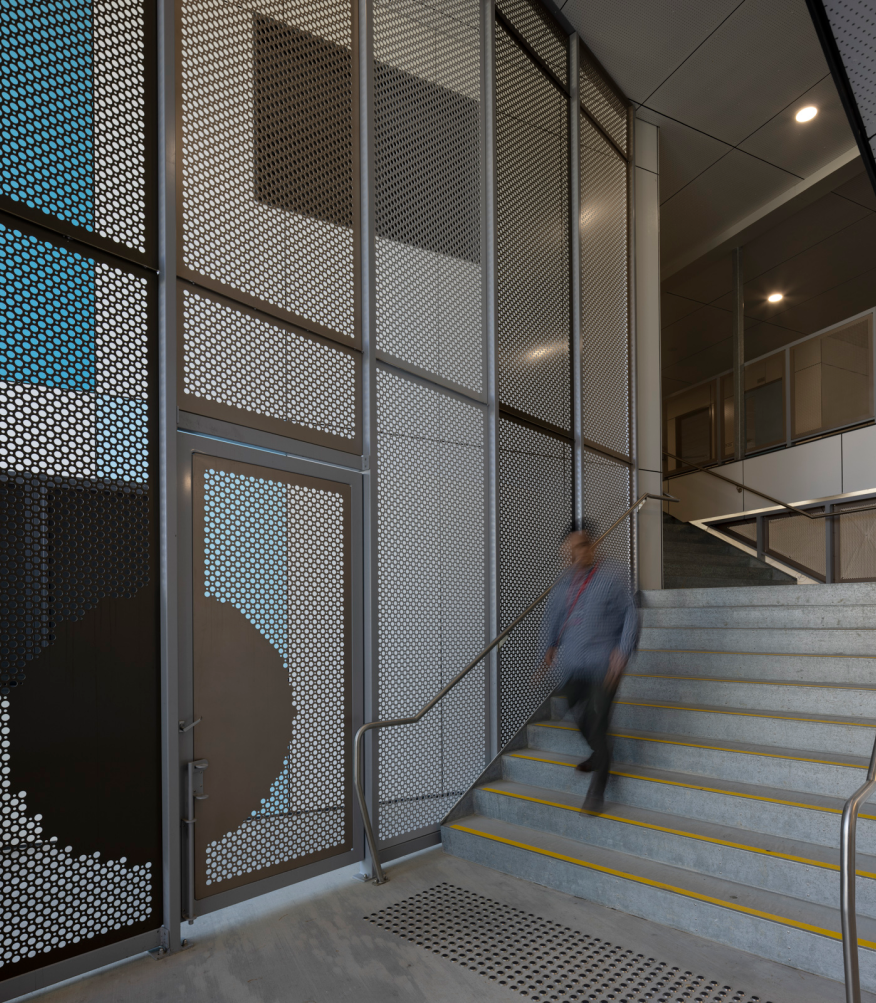 ↑
Circulation spaces create places for incidental learning and socialisation.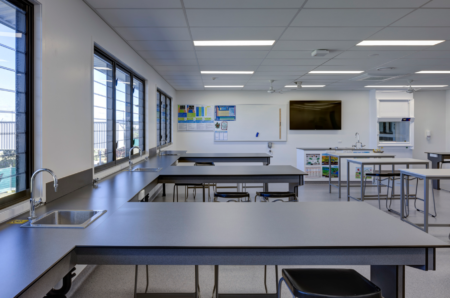 ↑
Laboratories are designed to the highest technical standards to support teaching and learning.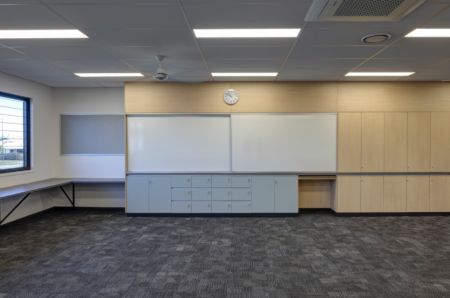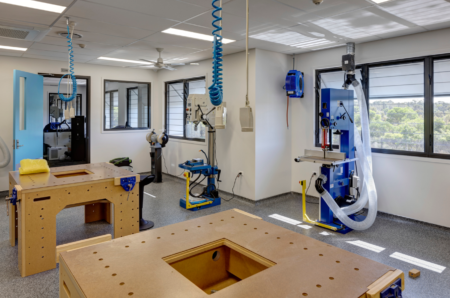 Thank you so much! Absolutely love what 8i have done for us. I'm so excited to see it all come together.
Cailin Butterworth
Business Manager, Baringa State Secondary College