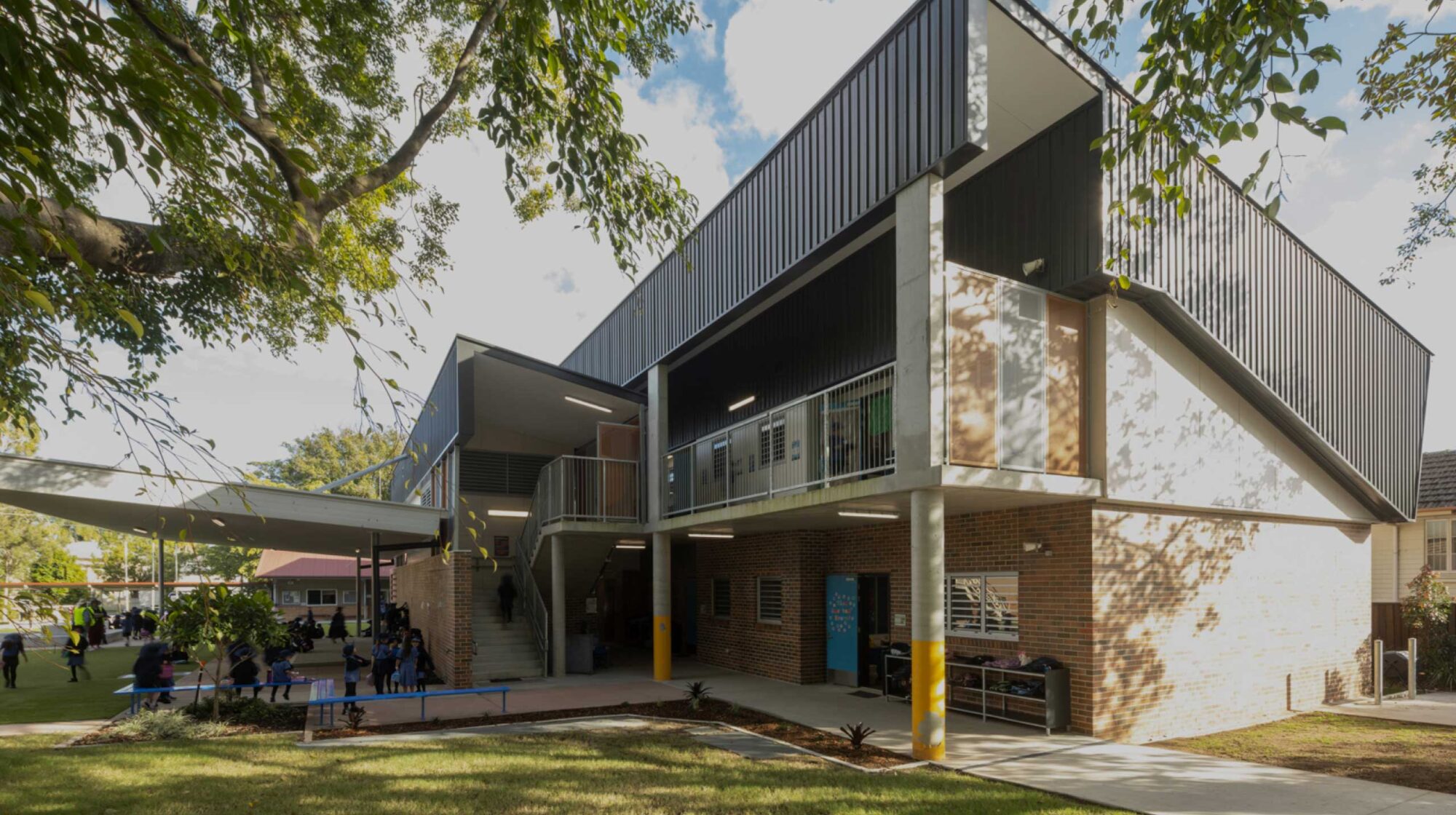 Hamilton State School
Delivering a new benchmark in education design
This project has increased this Brisbane primary school's capacity for students. The design also provides new cohesive gathering spaces at the School, which were previously lacking.
8i Architects was initially engaged by the Queensland Department of Education to design and deliver a new two-storey General Learning Centre for Hamilton State School. The brief called for new classrooms on the upper floor with new staff and prep facilities located on the ground floor, as well as an undercroft space allocated for future expansion.
At a point approximately halfway into the construction period, we were instructed to develop the undercroft space into classrooms due to an increase in the student population.
After the construction of the new General Learning Centre, we were also engaged to internally refurbish an existing heritage-listed building on the campus. This was the original building on campus from the School's inception in 1907. The existing classrooms on the upper level were spatially dysfunctional. Our design streamlined these spaces to support contemporary learning.
There were a number of challenges we overcame during this project. Our team discovered there was a heritage-listed space we needed to design around, even though it was not initially identified on the heritage report (not undertaken by 8i Architects). The heritage listing related to an empty space, previously occupied by a tennis court that had since been removed. 8i Architects had to substantially amend the original design to accommodate the heritage listing. We successfully amended the format of the building to incorporate this space as a new outdoor area.
8i Architects has incorporated large existing heritage-listed trees into the design, which have enhanced the students' outlook from common areas. The new building also provides additional shaded areas that previously didn't exist in abundance at the School. This is of particular importance in the Queensland climate.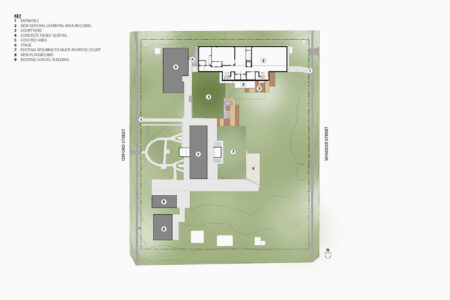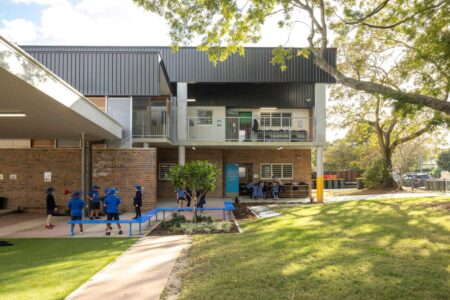 ↑
The School is designed to encourage outdoor learning and play.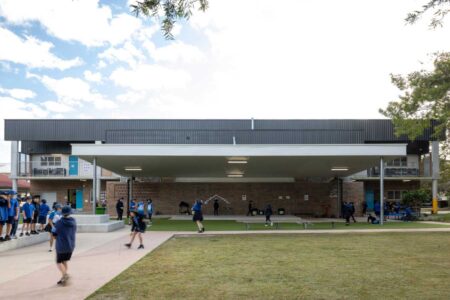 ↑
An ample undercover area provides shading and respite for students and staff alike.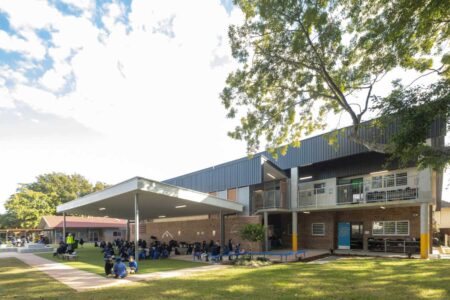 The way 8i Architects communicated, without the jargon, helped me to answer questions from staff and parents.
Liam Bray
Principal, Hamilton State School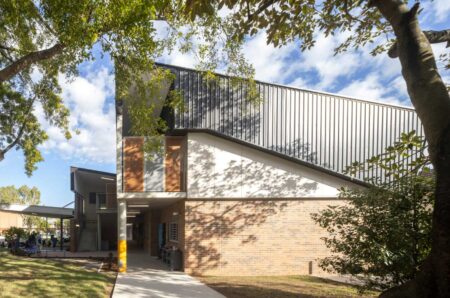 ↑
Additional learning spaces adjoin outdoor play areas.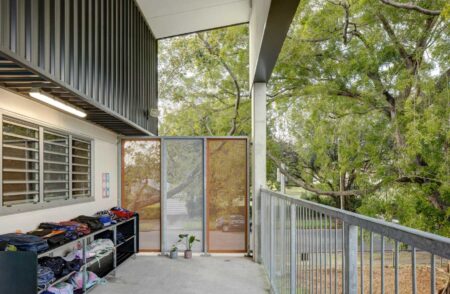 ↑
Verandahs act as circulation spaces and bag storage, while providing leafy outlooks.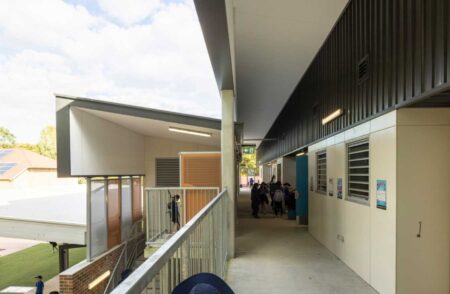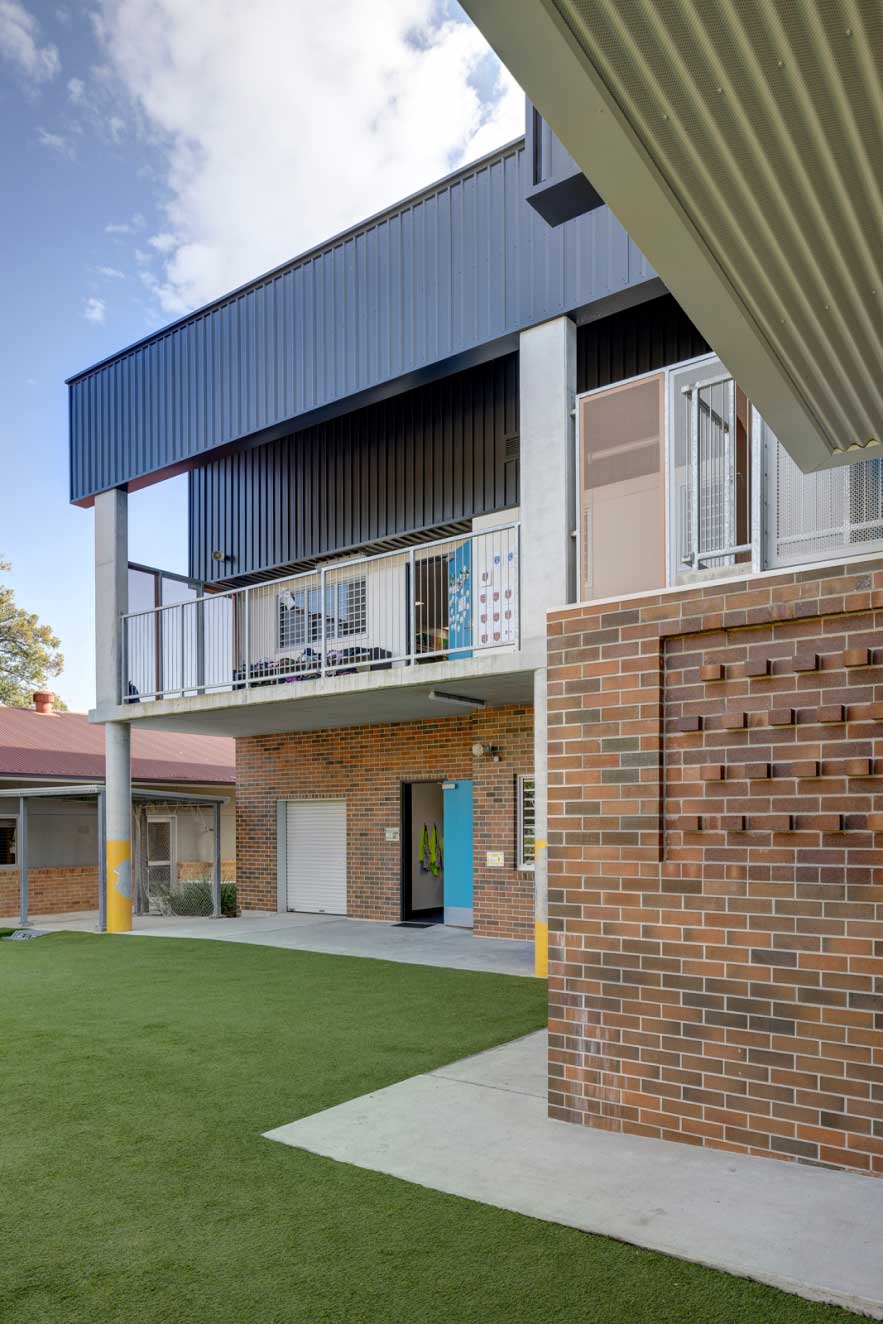 ↑
New learning spaces seamlessly respond to the existing buildings on site.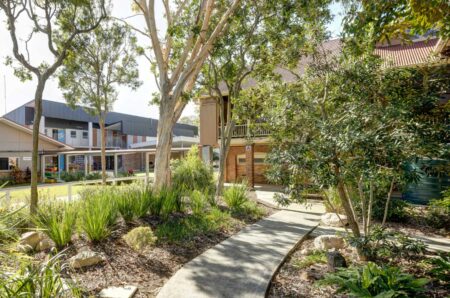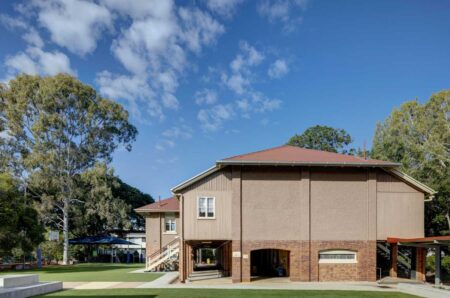 ↑
Refurbishment of the heritage-listed school building.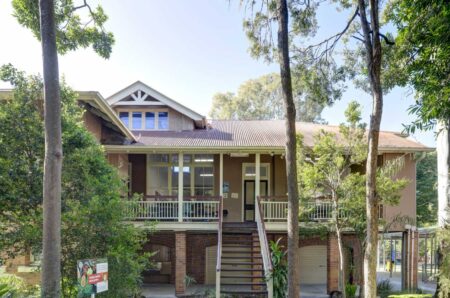 8i Architects have been really invested in the project – in my thoughts, the school and the community.
Liam Bray
Principal, Hamilton State School
8i Architects have made my job easier and their genuine interest in getting the best for us has been outstanding.
Liam Bray
Principal, Hamilton State School