Queensland Fertility Group IVF Facility
Relocating IVF services to an exceptional purpose-built space.
This project meets an increasing need for fertility specialists and IVF treatment in Brisbane.
8i Architects has designed and delivered this project for Queensland Fertility Group, which consists of an IVF Clinic, 4 Doctors' Suites, an Andrology Laboratory and specialised storage facility.
Our brief was to relocate part of our client's operations to an existing building within four months from start to finish.
The project's timeframe was incredibly short. We commenced our site measure on 1 September 2022, and met the required fitout completion date of 31 January 2023. To ensure we met this timeframe, we were in constant dialogue with the builders throughout the construction process so their queries could be addressed quickly to minimise delays to their works. We also came up against some unforeseen issues with a restaurant tenancy on the ground floor, and acted quickly to adjust our design to accommodate the unexpected.
Understanding the staff and patient journey is critical to our role as healthcare designers. Our experience and deep understanding of our client's needs allowed us to begin our work with a very limited briefing, which in turn sped up the design and documentation process.
We worked closely with many stakeholders throughout the project, including; doctors who would occupy the suites; embryologists running the Andrology Laboratory; nurses running the IVF Clinic; Queensland Fertility Group management; construction consultants and subcontractors.
This project was originally briefed as a temporary facility (with a constrained budget). The stakeholders have now decided it will become their permanent facility, as it has exceeded their expectations.
Since the facility's opening, we've received positive feedback from the doctors and staff about the design and high amenity of their rooms.
We delivered our design and documentation within a very short timeframe to meet the needs of our client. Our client and the users of the space were thrilled they had a facility to move into at the agreed completion date.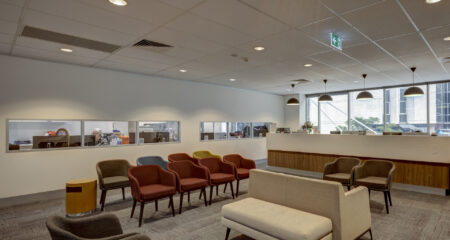 ↑
Connection between the reception and administration.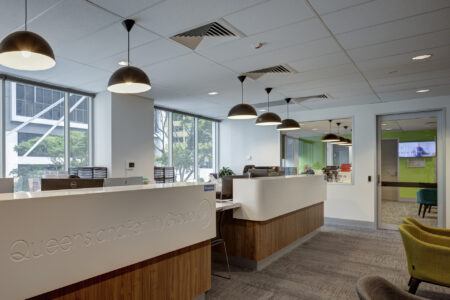 ↑
Open reception with natural light and visibility to consulting suites.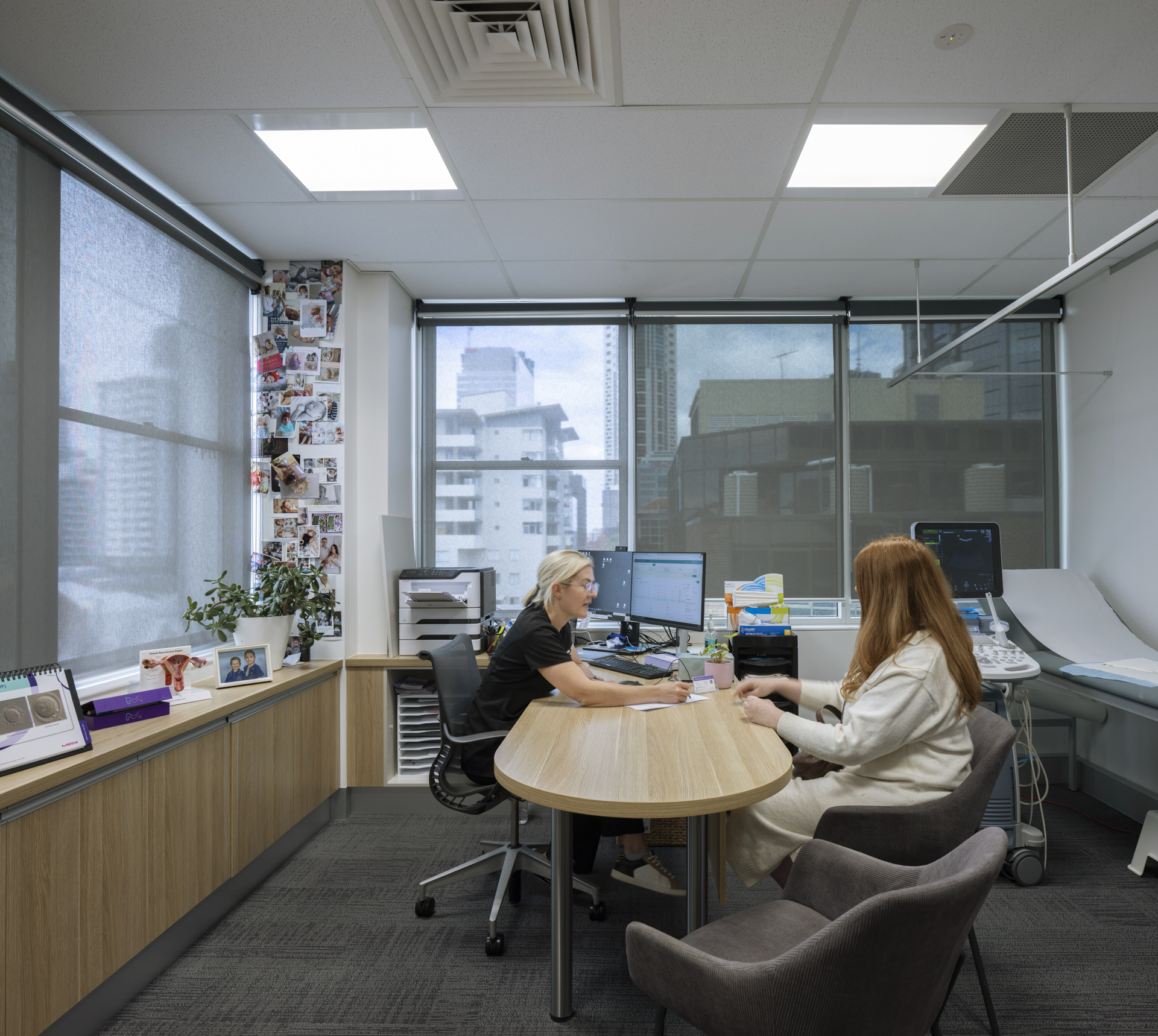 ↑
Consulting rooms are designed to have ample natural light.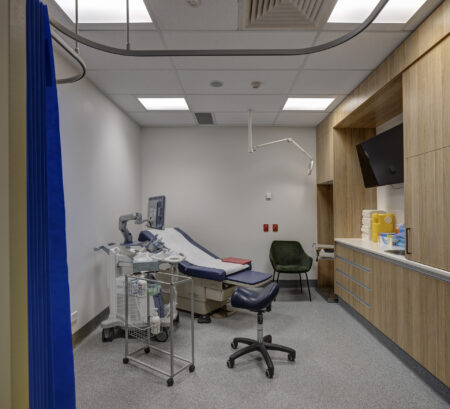 ↑
Timber details create warmth in a medical environment.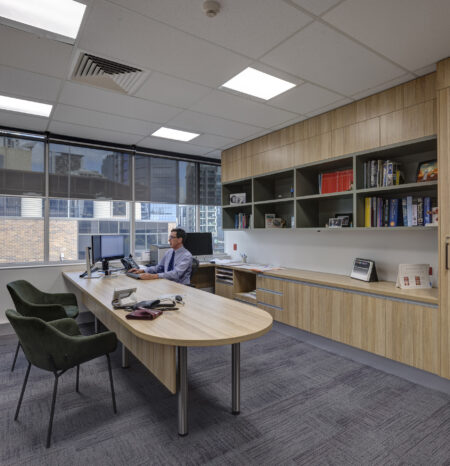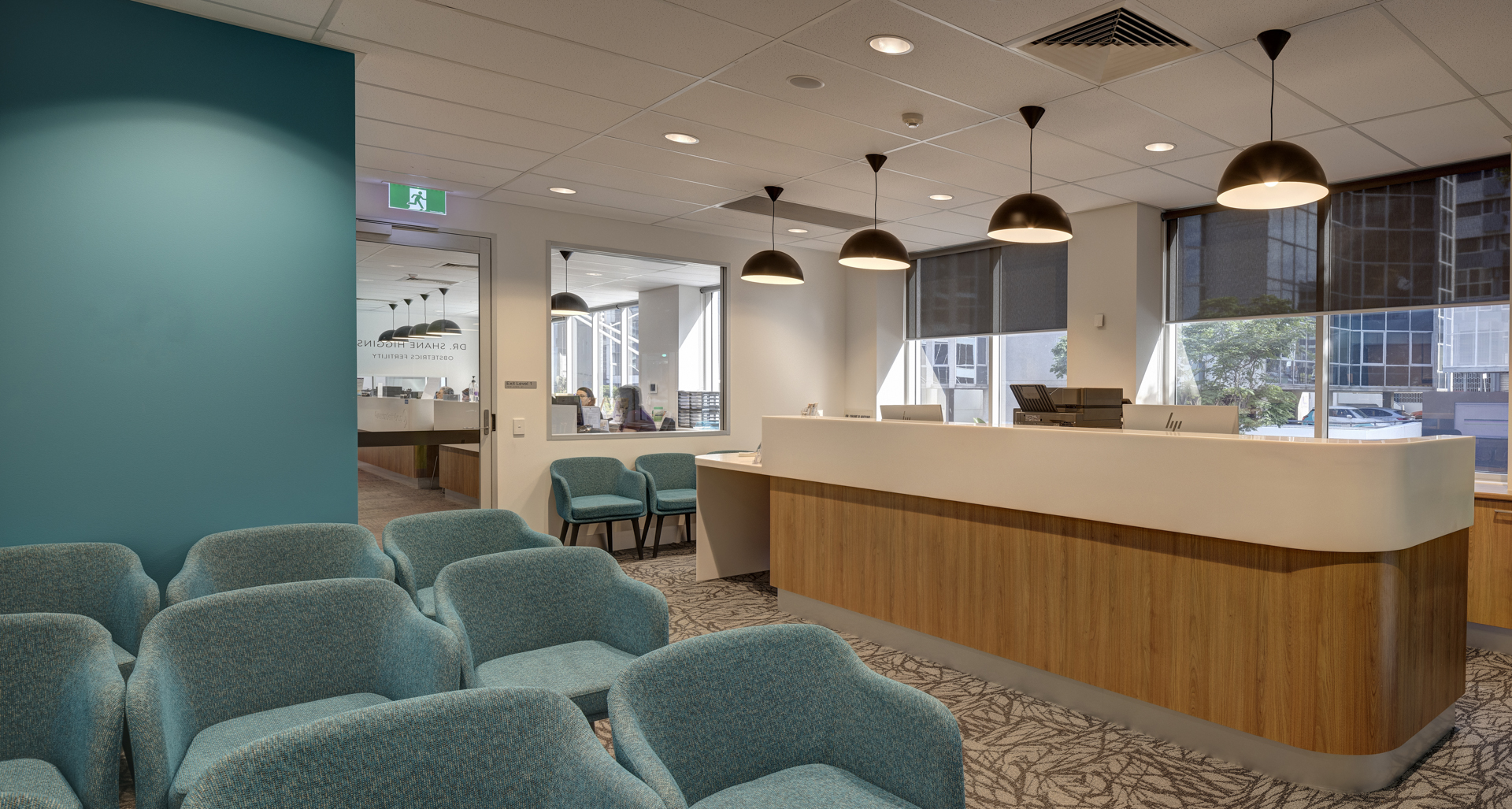 ↑
Colour creates a more welcoming patient experience.
"8i Architects have been instrumental in designing a number of new locations for our business across Australia."
Rebecca Innes
Patient Services Manager – Queensland Fertility Group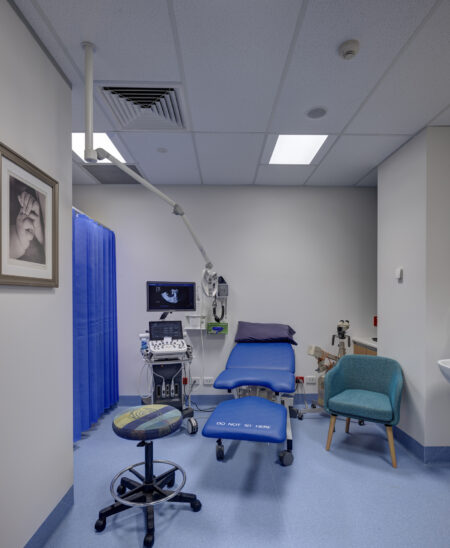 ↑
Comfortable clinical spaces for improved patient experience.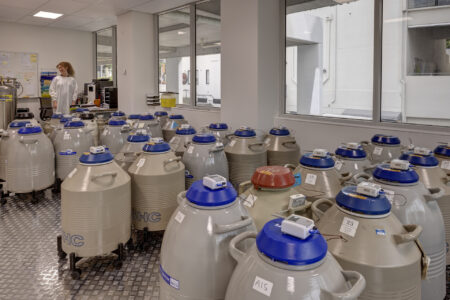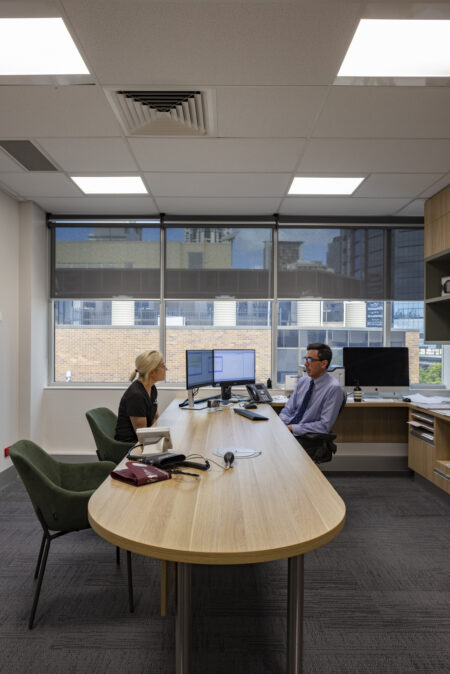 ↑
Clinical rooms adjacent to consulting rooms for privacy.
"It's a pleasure to work with 8i Architects. Their ability to understand us as a client and our clinical setting was exceptionally clear and it made the design process incredibly easy."
Teena Pisarev
Chief Operating Officer, Virtus Health Limited