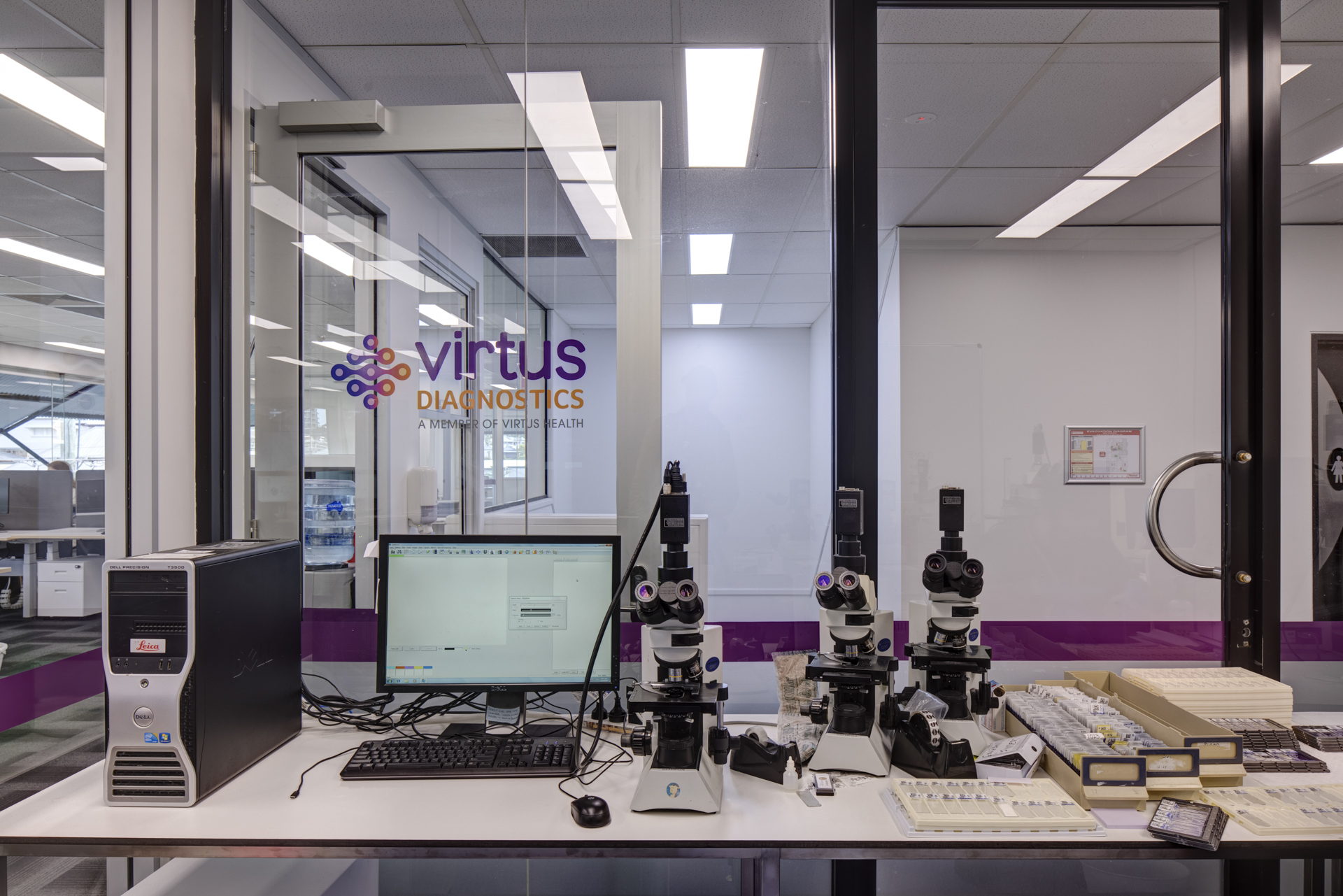 Virtus Diagnostics Laboratory
Relocating a highly-technical laboratory facility
This project improves the workflow of a relocated laboratory to increase the quality of diagnostic outcomes for patients.
8i Architects was engaged by Virtus Diagnostics to relocate its Diagnostic Laboratory and IT services to a 1000m2 space in an existing building.
The facility comprises three types of laboratories used to analyse fertility patients' blood samples for hormone levels and genetic testing – Cytogenetics laboratories, an Endocrinology laboratory and Microarray laboratories.
The project had an incredibly tight timeframe, with the entire work to be completed within six months (inclusive of the summer holiday break). We liaised closely with our client and the builder to design and document the project effectively and efficiently. We managed to deliver the bulk of the project's documentation in just seven weeks from when we first commenced our site measure. To counteract the quick speed at which our client required the completed documentation, we worked tirelessly onsite with the builder during construction to answer their queries as they arose, ensuring the project was delivered to the highest standards. We also repurposed much of the existing office spaces where possible to maximise efficiency.
Laboratory scientists and pathologists are typically located in the least desirable spaces in buildings, with minimal outlook or natural light. We specifically designed the new laboratory with ample windows to draw in filtered natural light and views for staff.
Our new design also minimises the cross contamination of staff moving between "clean" and "dirty" spaces. Meanwhile, we eliminated the need for couriers to access the laboratory to deliver samples by designing a 'drop-off' window for deliveries.
This project has exceeded our client's expectations, as they understood the project timeframe was extremely ambitious given the technical requirements of rehousing several laboratories. 8i Architects has delivered a new Diagnostic Laboratory facility in record speed and minimised any disruption to the operations of the laboratories.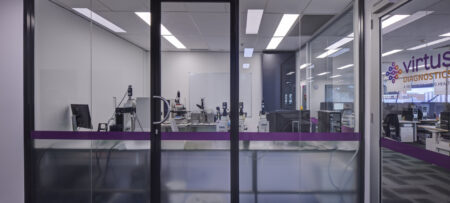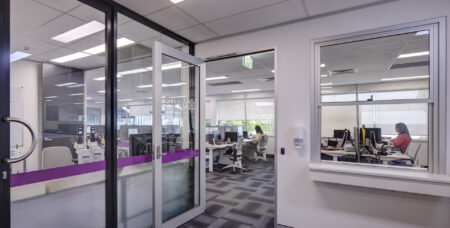 ↑
Delivery drop off counter for couriers.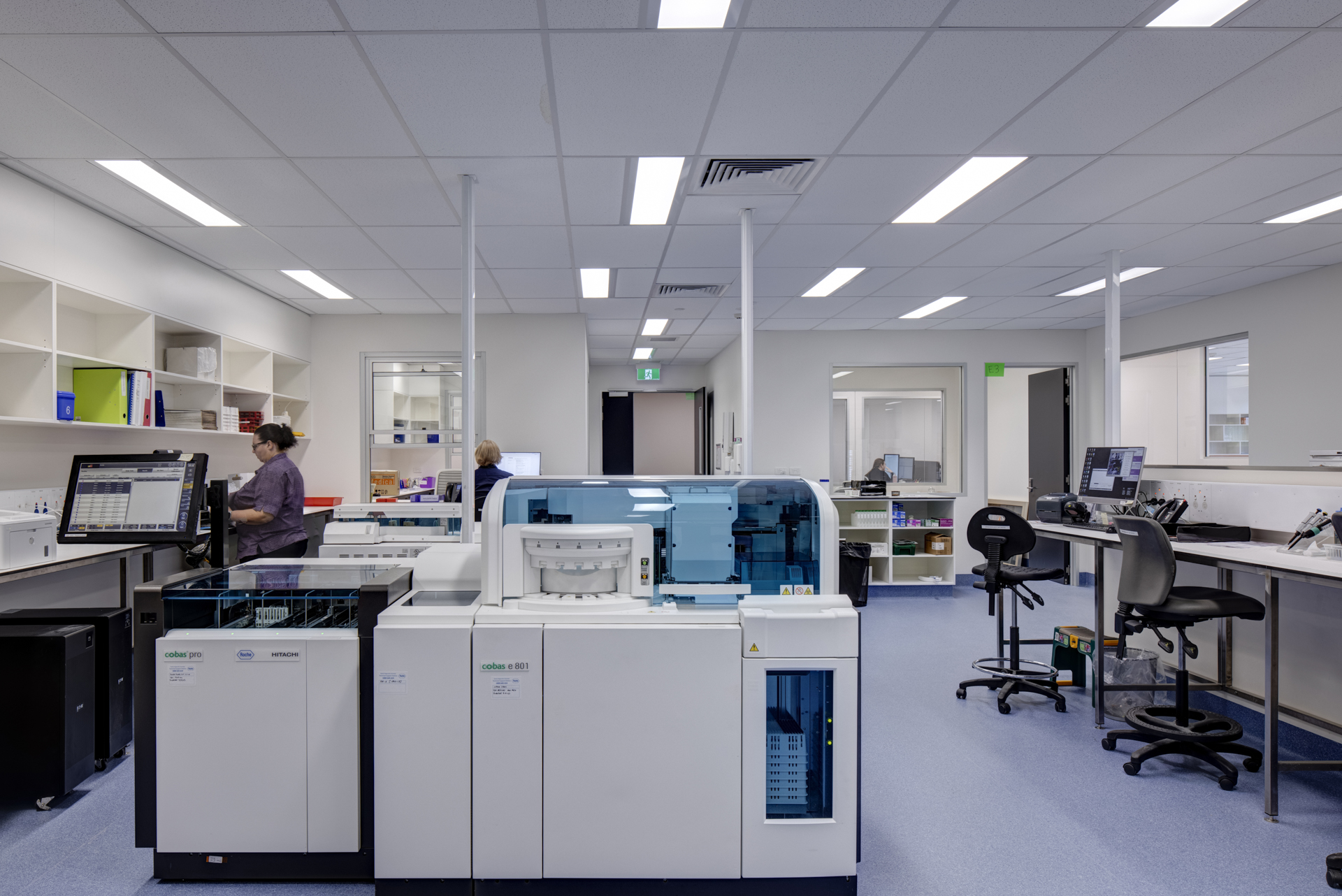 ↑
Laboratories are designed to have windows for natural light, outlook and connection.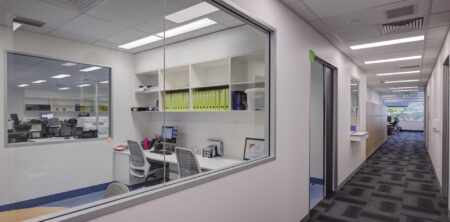 ↑
Visibility through the laboratory spaces facilitate staff communications.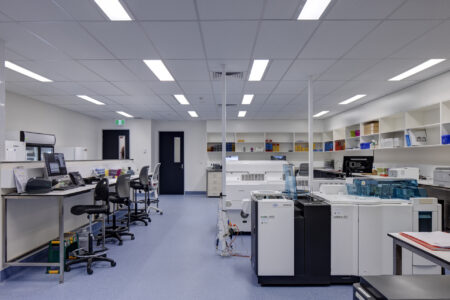 ↑
Well planned laboratories improve efficiency and workflow.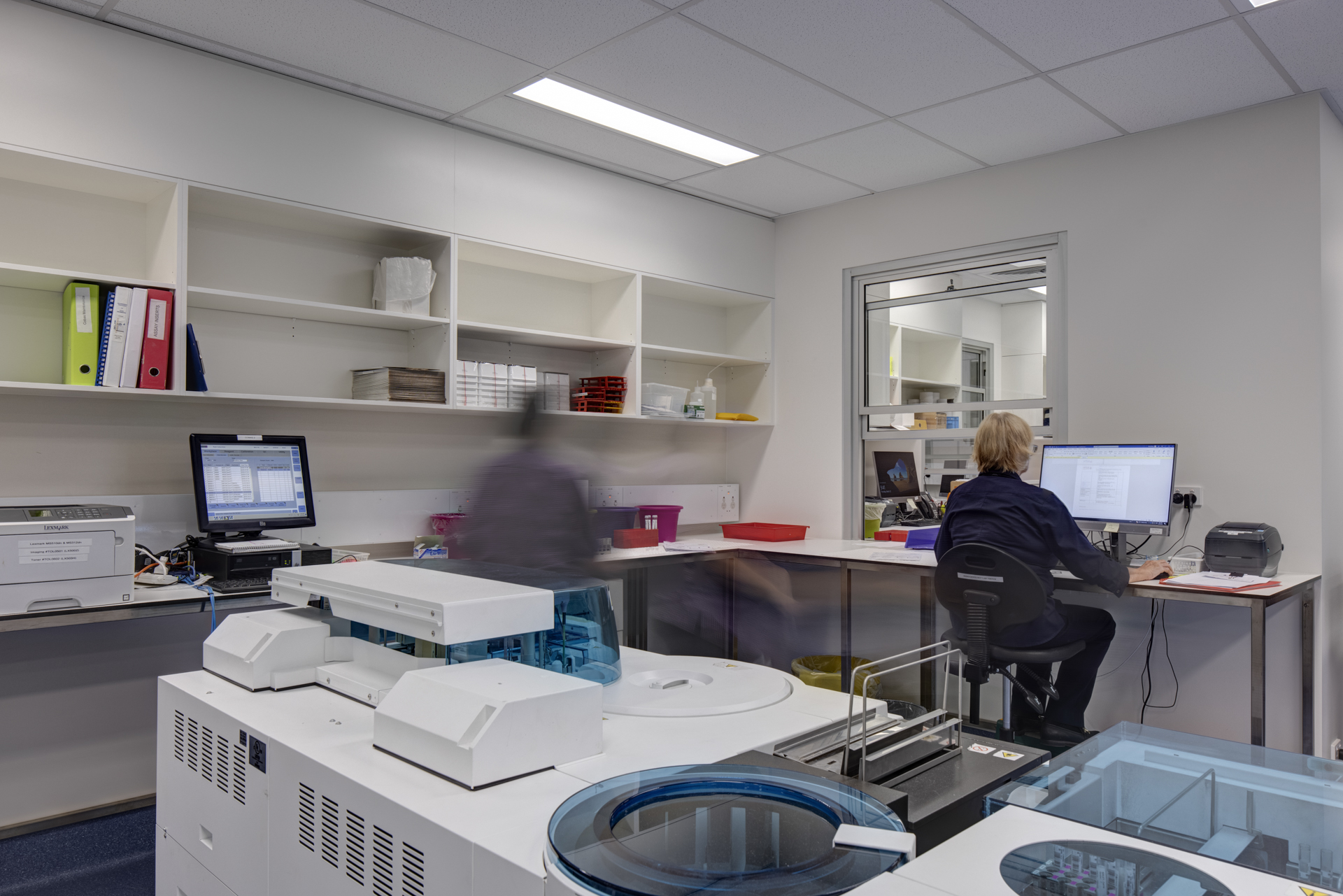 ↑
Pass through windows provides convenience for processing samples.
"8i Architects were extremely professional and knowledgeable, and provided invaluable guidance and assistance during the process."
Casey Wyatt
Laboratory Operations Manager (Cytogenetics) – Virtus Diagnostics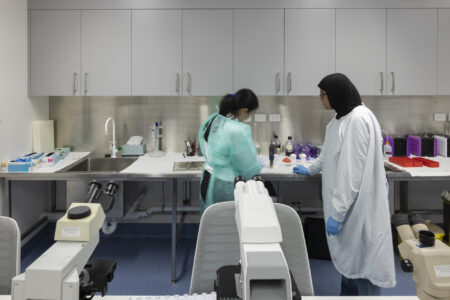 ↑
Laboratories provide the highest level of technical support to staff.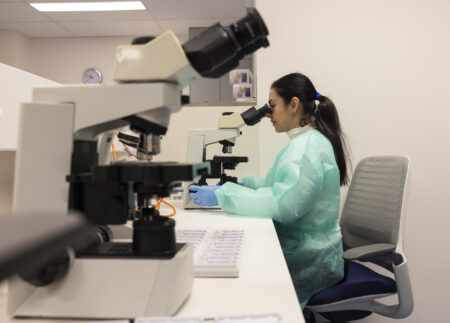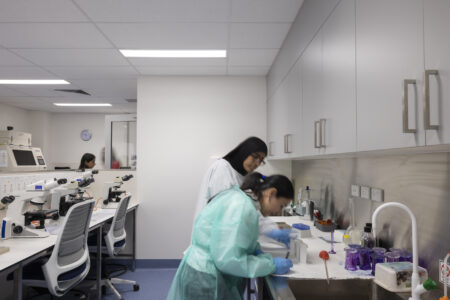 "It's a pleasure to work with 8i Architects. Their ability to understand us as a client and our clinical setting was exceptionally clear and it made the design process incredibly easy."
Teena Pisarev
Chief Operating Officer, Virtus Health Limited